Welcome!
New book!!! - Bite-Sized Chocolate for the Soul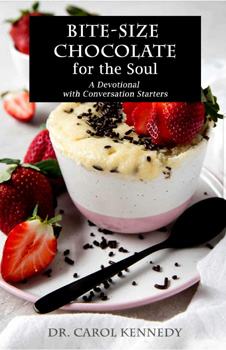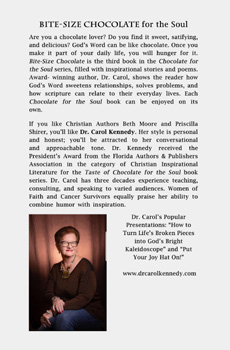 Click here to view the order page
Not one, but two Tastes of Chocolate for Your Soul!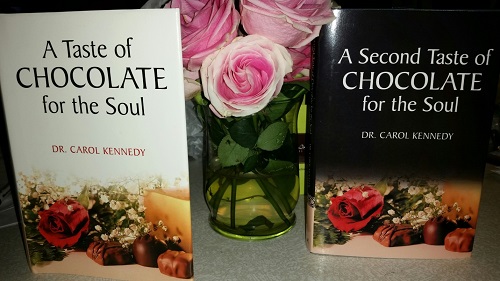 Each "Taste of Chocolate" can be enjoyed on its own.
"The Taste of Chocolate for the Soul books are a touching and inspiring collection of poems and short reflections that speak to the sweet and nourishing words provided for all of God's children in the Bible. Writing through psalms and testimonials, the author invites readers to turn to the scriptures and listen intently for God's presence in their lives. Then, they can lead the sweet life in God and in faith."
-Westbow Publisher Editorial Board about Taste of Chocolate for the Soul
Get your copy today!
"I have known Dr. Carol Kennedy for almost a decade as a pastor and fan of her writing. Her books are heartfelt, engaging, comforting and challenging. Most impressive to me is that she is a genuine follower of Jesus, who loves God and others around her. She lives out what she writes!"
-Rev. Casey Neely, Ordained Pastor, United Methodist Church
Such a wonderful morning sharing with Our Lady of Light Catholic Church: "Family--A Gift You Can Open Time and Time Again"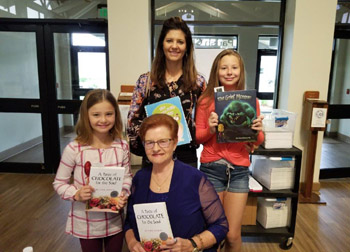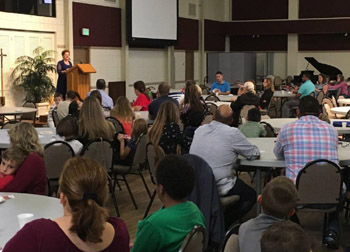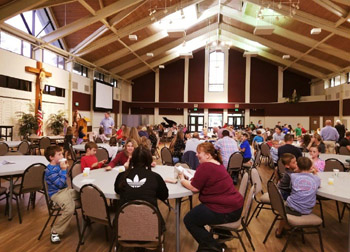 North Carolina, The Nest Novelty Shop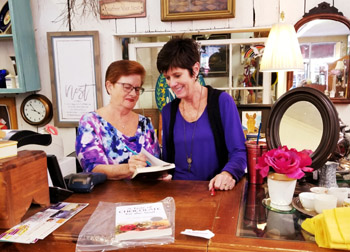 Lake Junaluska Conference Center, NC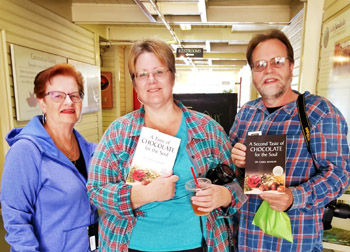 Novelty Shop Book Signing
North Carolina Apple Festival Signing
Dr. Richard Cowin, renowned Foot surgeon and staff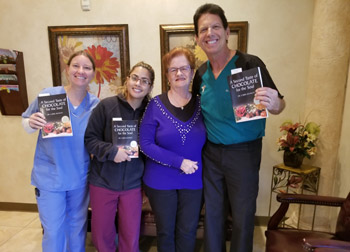 Dr. Richard Cowin and staff, Orlando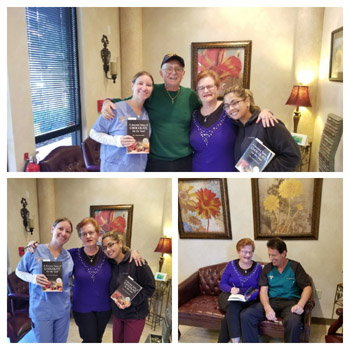 Taste of Chocolate for the Soul--for Book Clubs and Bible Studies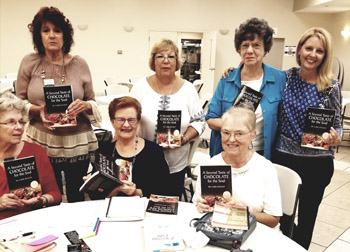 Naples Women's Networking Luncheon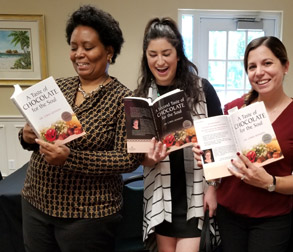 Vietnam Veterans -Saundra wins the prize!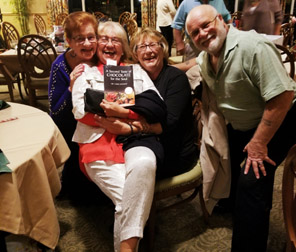 Click here to tour the photo gallery
---